HANDS EXTENDED LOVING PEOPLE
Demonstrating God's love through practical acts of mercy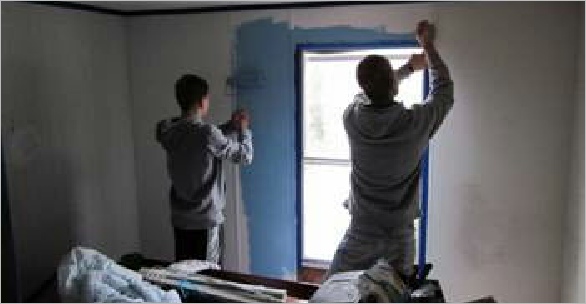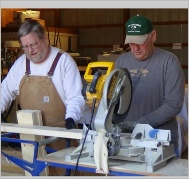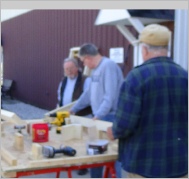 AREA CHURCHES HELP
Men from Community Church cut lumber or a bunk bed project. Several times a year HELP engages individuals and groups to build bunk beds for families. The much-needed beds are a blessing for those with limited space in their homes or apartments.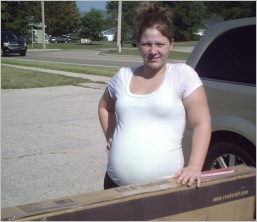 HELP FOR THE COMMUNITY
A mother to be receives a new crib, funded by one of the numerous grants HELP received to assist low-income families with furniture needs.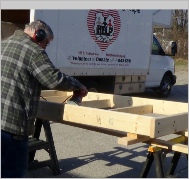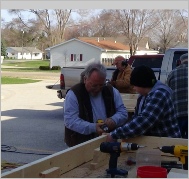 REMODELING A BEDROOM
Cameron Doan and a friend work at remodeling a bedroom as part of Cameron's "A Bedroom of Their Own" project. Though only a sophomore in high school, Cameron worked with HELP to serve underprivileged families by painting and refurbishing the bedrooms of families HELP provided beds to.